Mobile games we've created
Spunge Games has a wide range of world-renowned games developed for all major mobile platforms.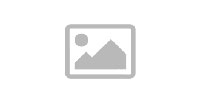 ratio ratio-1x1
Faily Brakes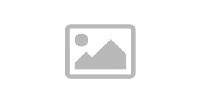 FAILY BRAKES
While cruising through the mountains, car enthusiast Phil Faily suddenly experiences a complete brake failure, plunging him over the edge of a steep embankment!
In this physics-based driving and crashing game you must manoeuvre down an endless mountainside dodging hazardous terrain such as trees, rocks, cars, and trains resulting in some fun and hilarious near misses, crashes and rag-doll yeets!
STATS: 37+ Million downloads
"This game is super cool" – DanTDM
Faily Rocketman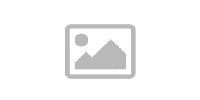 FAILY ROCKETMAN
Phil Faily has decided to leave his mark on human space travel. Undeterred by his complete lack of skills or qualifications, Phil is building Space Rockets in his back yard and testing them himself.
In this physics-based endless runner you need to maneuver the rocket as it climbs higher and higher in altitude, breaking through a debris field of planes, helicopters, hang gliders, hot air balloons. satellites, asteroids and meteors and even UFO's!
Ground control to Major Phil! Come in Phil!
Faily Skater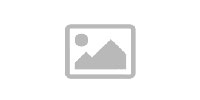 FAILY SKATER
Phil Faily is Back! – on a Skate Track!
Join Phil in his latest Faily Adventure as he finds himself hurtling through downtown "San Fran Faily" on a Skateboard.
In this physics-based game you must maneuver an endless cityscape full of dangerous and hilarious obstacles including cop cars, pedestrians, busy streets, alleyways, parks, buildings and rooftops resulting in near misses and best of all ultimate CRASHES.
STATS: 9+ Million downloads
Cartoon Survivor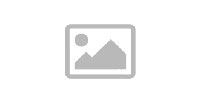 CARTOON SURVIVOR
Following the demise of his last 'hero', Doo Doo the Dodo, (cartoon's bravest idiot) is the Producer's last chance to restore Cartoon Survivors' ratings and salvage his career!
Cartoon Survivor is a vibrant 3D adventure runner set in a dynamic prehistoric world. You must run, jump and glide your way through hazardous obstacle courses full of feisty creatures like dinosaurs, mammoths, tigers and snakes.
Faily Rider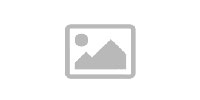 FAILY RIDER
While sightseeing on a motorbike in the Nevada desert, Phil is forced off the road by an angry goat, plunging him over the edge of a steep embankment and into a world of dangerous hazards and obstacles!
In this physics-based motorbike game you must manoeuvre down an endless mountainside dodging hazardous terrain such as cacti, rocks, traffic and trains resulting in some fun and hilarious near misses and crashes!
STATS: 15+ Million downloads
No.1 App in over 60 Countries
Faily Brakes 2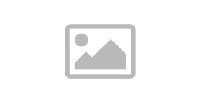 FAILY BRAKES 2
The dynamic sequel to Faily Brakes! Let's start the race on high speed, in the car crashing game Faily Brakes 2! You must stay behind the wheel as long as possible and not crash the car - all the while out-running the cops!
Watch out the cars which will try to hit you! Smash 'em all, survive as long as possible on the road & win in the demolition derby. Get ready and take part in the race for survival!
Faily Tumbler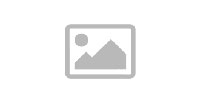 FAILY TUMBLER
Take a glimpse into the life of an Ancient Faily!
While hunting for some dinosaur eggs you disturb a mighty volcano and are tossed down the side of the mountain. You are forced to keep 'tumbling' down the mountain avoiding obstacles and hazards in order to remain ahead of the pursuing lava flow.
In this physics-based ragdoll game you must manoeuvre your way through various hazardous environments such as lava, water and clifftops, resulting in a hilarious experience.
STATS: 6+ Million Downloads
Rev Heads Rally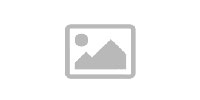 REV HEADS RALLY
Meet the Rev Heads!
A group of thrill-seeking, hard-boiled, car crazy, adrenaline junkies determined to win the 'Rev Heads Rally' at all costs. Each Rev Head brings their own style and charisma to the track as they go head-to-head in a battle for racing glory.
Join in the fun and compete in over 20 'Cup Series' to collect additional Rev Heads and Vehicles – including an AR Race mode.
Spunge Invaders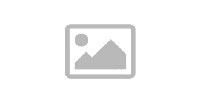 SPUNGE INVADERS
From beyond the stars they've come to suck us dry! Become the Hero and protect the Planets precious water.
The Spunge Invaders are descending in waves, survive each wave and defeat each Spunge Force to earn rewards and save the planet.
Spunge Invaders is a fast-paced, retro arcade style shoot 'em up game!
Sharpshooter Blitz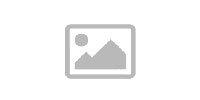 SHARPSHOOTER BLITZ
Welcome Agent Sharpshooter. Your mission, if you choose to accept: storm the enemy base.

The enemy is armed and dangerous, so we are going to need your specific skillset. Make your way through the building, fighting the other agents as you attempt to complete your mission. Use your surroundings to your advantage, not everything is what it seems.

It's time to become our ultimate Sharpshooter… Are you ready?
Faily Skater Street Racer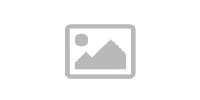 FAILY SKATER STREET RACER
Phil is back on his skateboard with a brand new adventure! Take on other skaters in this brand new street race, where speed is the most important goal! Race against the pack to become the ultimate Street Racer!

FEATURES
• NAVIGATE to avoid obstacles along the way
• COLLECT coins as you go
Faily Ninja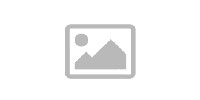 FAILY NINJA
Join Phil Faily on his latest adventure jumping 'Ninja Style' from platform to platform as he attempts to collect the legendary Ninja Eggs.
• Complete levels full of puzzles and hazards
• Collect all the fantastic Ninja costumes
• Use Ninja Smoke Bombs
• Disable mines
• Collect Ninja Eggs